Need to build something, but not sure where to start?
Check out our project examples for inspiration!
With TSLOTS aluminum extrusions, you can build nearly anything. Whether you need workstations, carts, conveyor, enclosures, or even something as simple as a table saw fence, you can build it with extrusion. TSLOTS aluminum extrusions have endless benefits, such as:
Compatibility - TSLOTS aluminum extrusion works with all major brands, so you can order from us and never worry if it will work with your existing setup or if you'll be able to find parts in the future.
Modularity - the modularity of our design means you can assemble your project quickly and without frustration.
Adaptability - our design makes it very easy to make adjustments as your needs change.
Safety - our products are durable and long-lasting, so you can confidently use them to safeguard any project you're working on.
Reusability - the modularity of our design means you can disassemble an old project and use the parts toward a new one, resulting in major cost savings.
Here are some ideas that will hopefully offer some inspiration for your next project.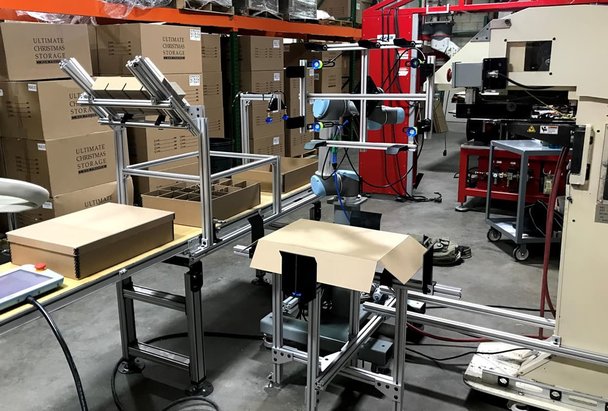 Automation
Any time automation is needed in a work space, T-slotted aluminum extrusions are a great choice to complement the automation application. The T-slot design allows you to create any number of solutions from pick-and-place to fully integrated robotic applications. When your needs change, the modularity of aluminum extrusion means you can make your adjustments quickly and easily, saving you time and money.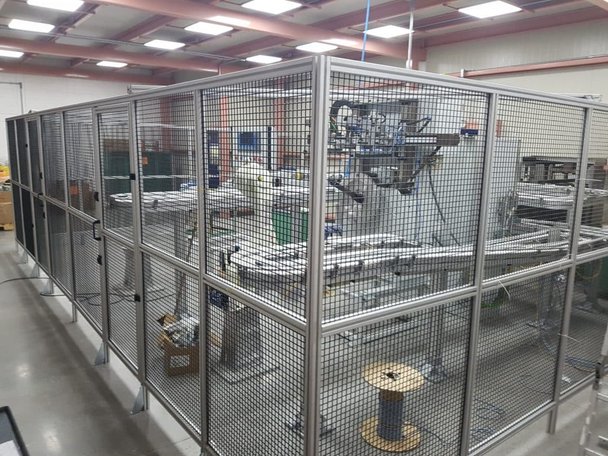 Enclosures
Keeping your employees and equipment safe is easy and affordable when using T-slotted aluminum extrusion. Because the materials are modular and lightweight, it's easy to build to any shape or dimensions that you need. You can fill out your frames with plastic or wire mesh, safety glass, or other panels to build enclosures that satisfy any OSHA requirements that must be met.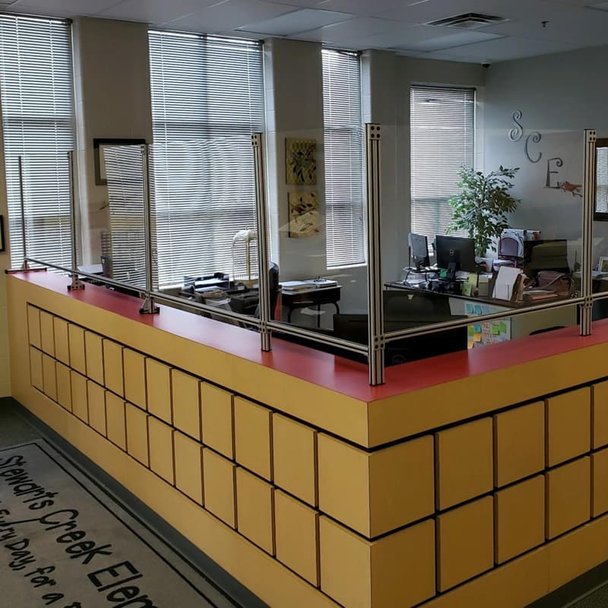 Health Solutions
COVID taught the world not to take public health for granted. Sneeze guards, partition walls, and easy-to-clean surfaces are necessities these days. T-slotted aluminum extrusion are a perfect option for building health and safety solutions that can be put up, taken down, or customized quickly and cheaply.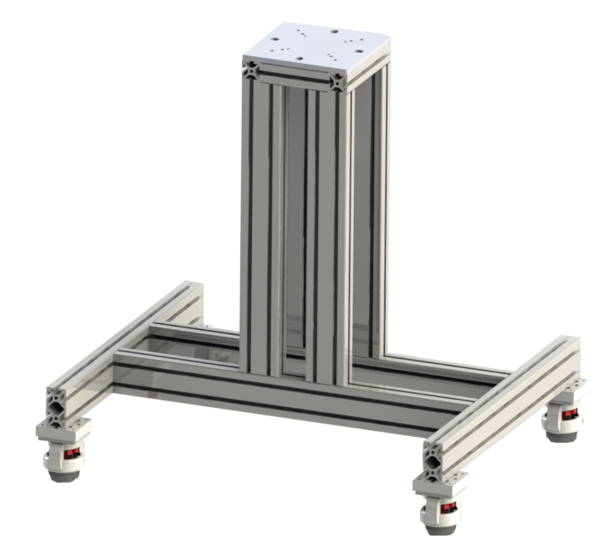 Industrial Robots
Since any shape, angle, or size can be easily constructed from extrusion, TSLOTS aluminum extrusion products are ideal for building stands, tables, mounts, guards, conveyor, or any other structure you need to support the robotics in your organization.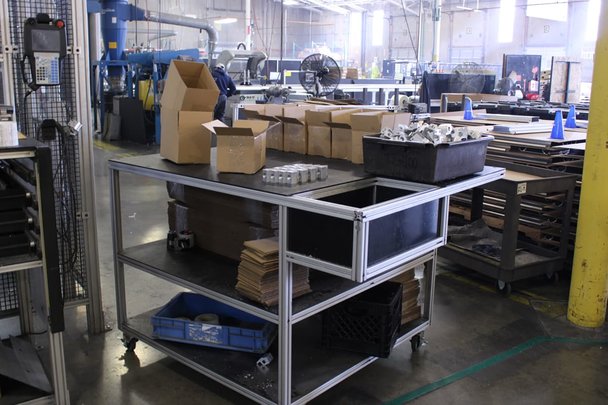 Material Handling
Material handling products can help you improve product flow efficiency and streamline warehousing of parts. Products that can be made with T-slotted aluminum extrusion include conveyors, pallets, shelving, shipping containers, storage racks, mezzanines, modular offices, ladders, carts, and workstations.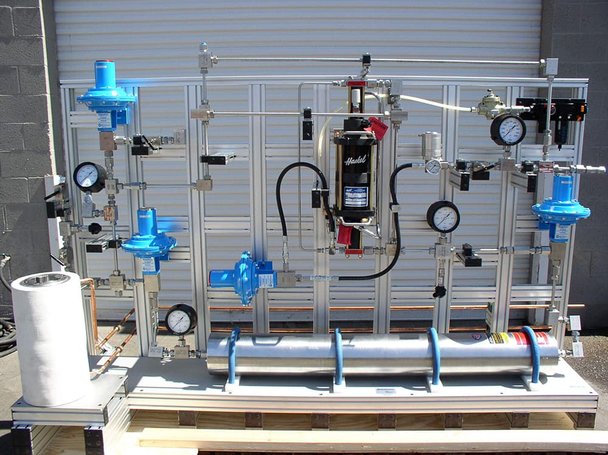 Pneumatic Solutions
Pneumatics are often used in harsh conditions and need durable structures to keep them supported and protected. Aluminum extrusion are ideal for constructing supports and enclosures that can withstand repetitive stress, help manage wires and cables, be positioned at various angles, and can even be pressurized.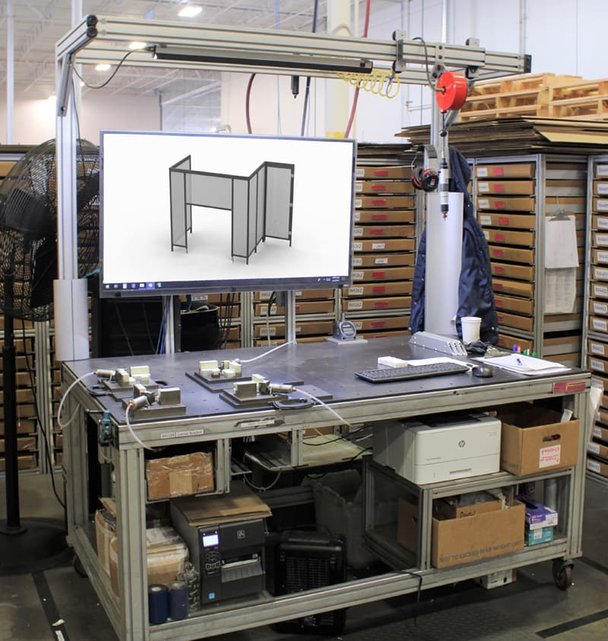 Workstations
It's not always easy to find the right workstation, considering the various needs and conditions that companies are faced with today. With T-slotted aluminum extrusion, you can build the perfect workstation to match any setting, no matter how unique. And if conditions change, modifying your workstation couldn't be easier.
Services
Aluminum Extrusion Services
Need a custom part? Need help with your project? Whatever you need, just ask - chances are, we've got a way to do it.